Compaction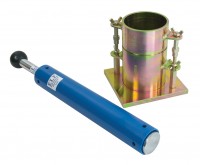 Many civil engineering projects use soils as fill material, with soil normally being compacted to a dense state to ensure that it has the optimum properties.

Compaction on site is generally achieved by mechanical means such as rolling, ramming or vibrating. Precise control over the level of compaction is essential to achieve best results at reasonable cost, with laboratory compaction tests being used as they provide the basis for control procedures that are subsequently used on site.
Automatic Compaction of Soils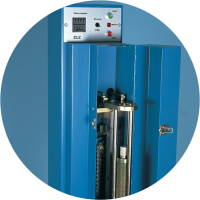 The time and effort required to prepare specimens for compaction studies and other test methods can often be costly and time-consuming. The use of an automatic, mechanical compactor will show considerable cost benefits over hand compaction methods. Two models meeting the requirements of BS/EN and ASTM are available.
California Bearing Ratio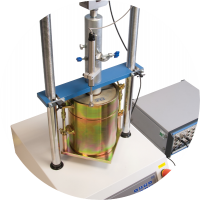 The California Bearing Ratio test, or CBR test as it is usually termed, is an empirical test first developed in California, USA, for estimating the bearing value of highway sub-bases and sub-grades. The test follows a standardised procedure and there is little difference between BS/EN and ASTM tests. However, there are numerous ways of preparing samples and in this respect American practice differs in detail from British practice.
CBR Moulds and Accessories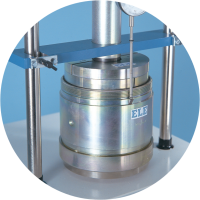 A range of moulds and accessories designed to meet relevant Standards. The equipment is manufactured from high quality materials and with regular maintenance will give years of satisfactory performance.
In-situ CBR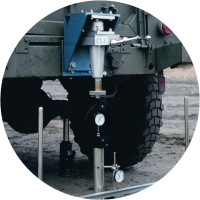 The use of in-situ CBR apparatus on road construction contracts enables the bearing capacity of soils to be determined quickly and efficiently with minimum delay. The BS 1377, BS 1924 and ASTM D4429 standards describe in-situ test procedures.